Hello Everyone!
I have decided to create a couple coupon codes to use on my Virus patterns for visiting my blog. These coupon codes will work on my Ravelry shop.
Just as my other codes make sure to share this post or direct to my blog if you want to tell your friends! I really appreciate it.  Don't just share the code. I really love new people getting to check out my blog.
Disclaimer: I use affiliate links. Which means that if you click on one of the product links I will receive a small commission at no extra cost to you. Thank you for supporting this Blog and YouTube channel!
So grab your crochet hooks, some yarn and keep reading for the codes!




The first one here is the bundle code. VIRUSBUNDLE
This great deal includes the following patterns:
Original Virus Blanket
Rectangle Virus Blanket
2 Corner Virus Poncho
4 Corner Virus Poncho
And the Virus Hat
Using the coupon code you will get $4 off. So basically one pattern free!
So all 5 patterns for $17. ( That's less than $3ea!)
This coupon will run until December 30th 2018. 
If you love this run right over to my SHOP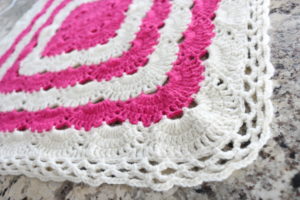 The second Coupon I am running is for the Original Virus Blanket. YAY! It is the second coupon I have created for this blanket for visiting my Blog. The super sweet thing about it this time, is it is 15% off not only 5% off!
That's a whole 10% more!
This super sweet deal only runs until April 30th. So share this post to tell your friends.
Use coupon code VIRUS2018 at my SHOP 
Thank you SO much for the visit.
I hope you are having a lovely crochet day,
Jonna