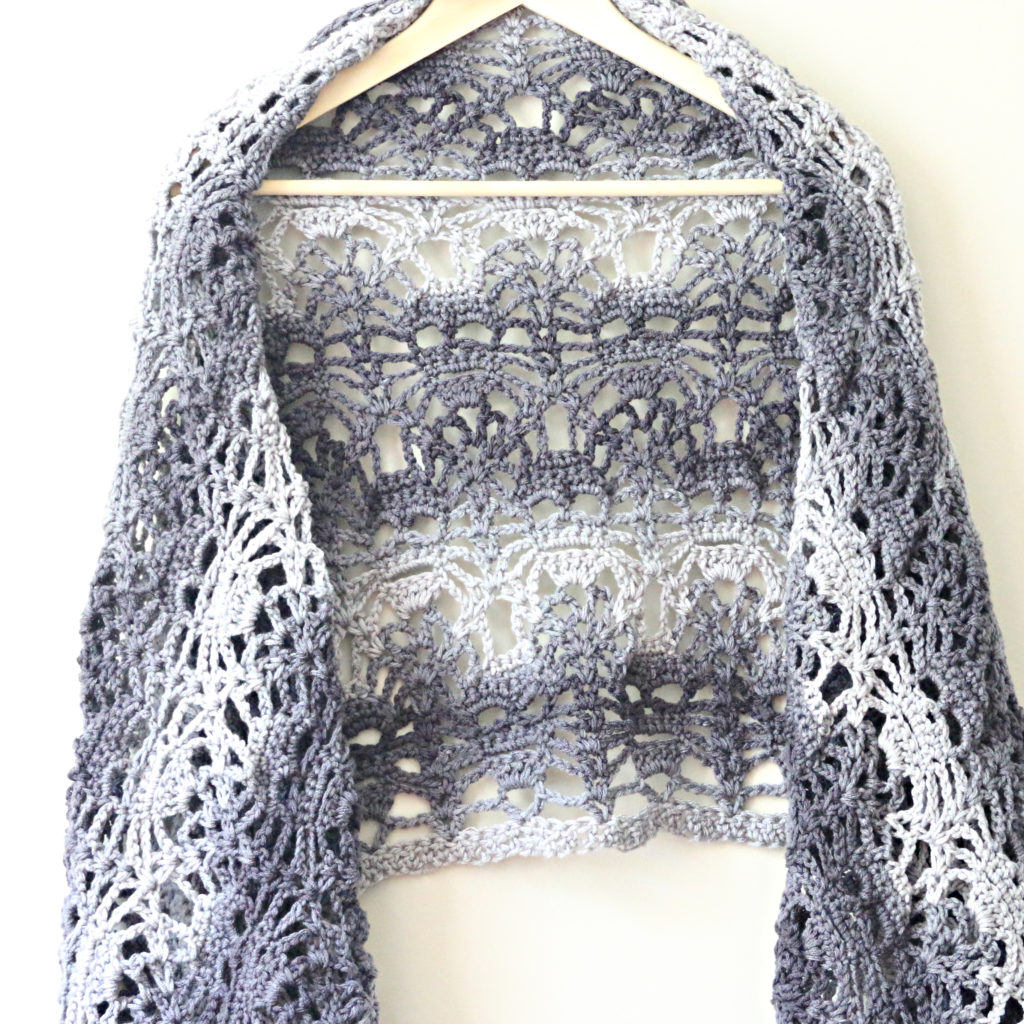 So back in 2016 I asked Maryetta Roy if I could make a tutorial on the Lost Souls Shawl she said yes and I did the video. You can see that one HERE.
Well here we are 2019! Maryetta had come out with a new and exciting long rectangle style pattern with the same skulls. Lost Souls Stole. This pattern is paid. She asked me to create a tutorial to share. I am so excited and happy she asked me! My channel is not affiliated with Maryetta Roy's pattern so if you purchase the pattern all proceeds go directly to her. Thank you for helping support al the hard work that goes into pattern writing!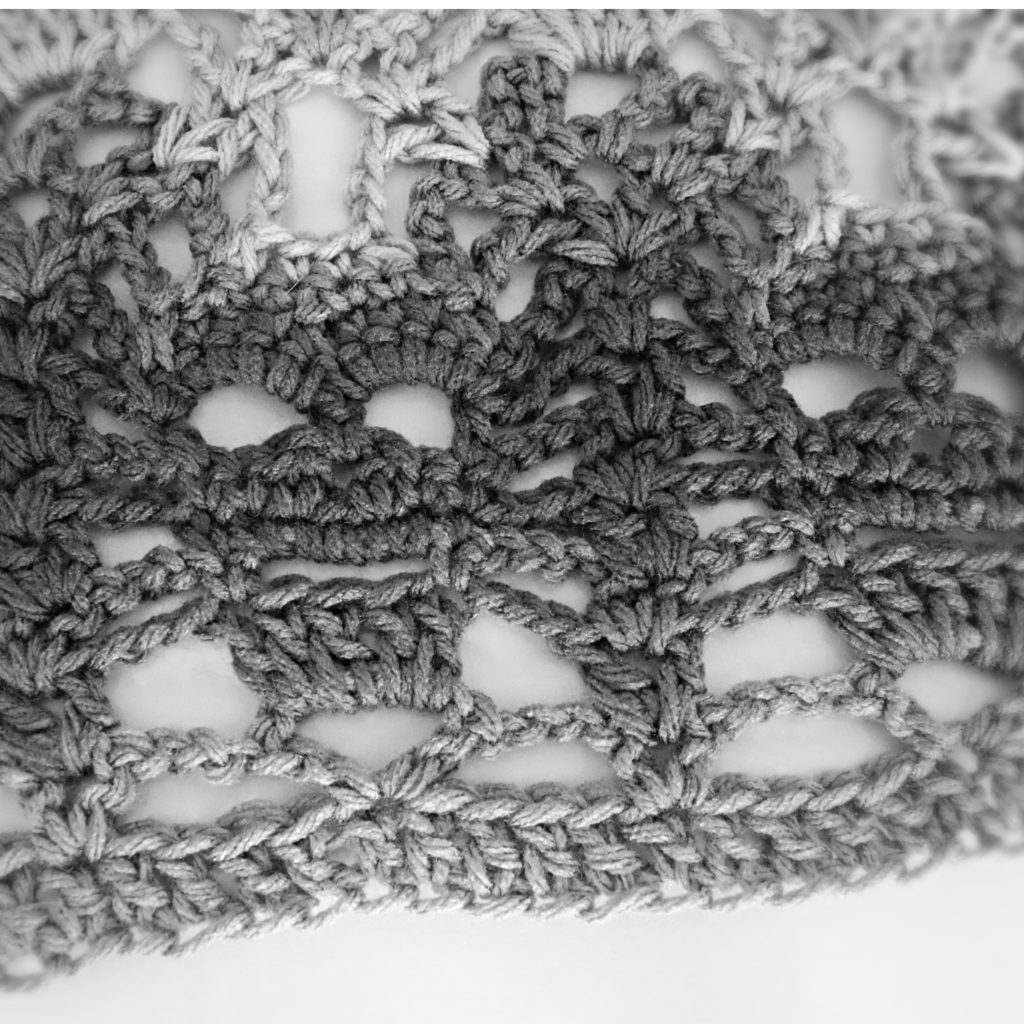 The tutorials will be going out as scheduled left and right handed available:
PART ONE: released and ready to watch!
PART TWO: Ready to Watch!
PART THREE: August 29 2019
Pattern available:
This pattern is amazing and can actually make a few great pieces depending on how many times you want to repeat the repeat rows. Rows 8-23 (video number 2) If you only go though it once, it's a scarf, 2 times a wide stole or shawl, keep repeating and you'll have an amazing blanket! Just be sure to have extra yarn on hand!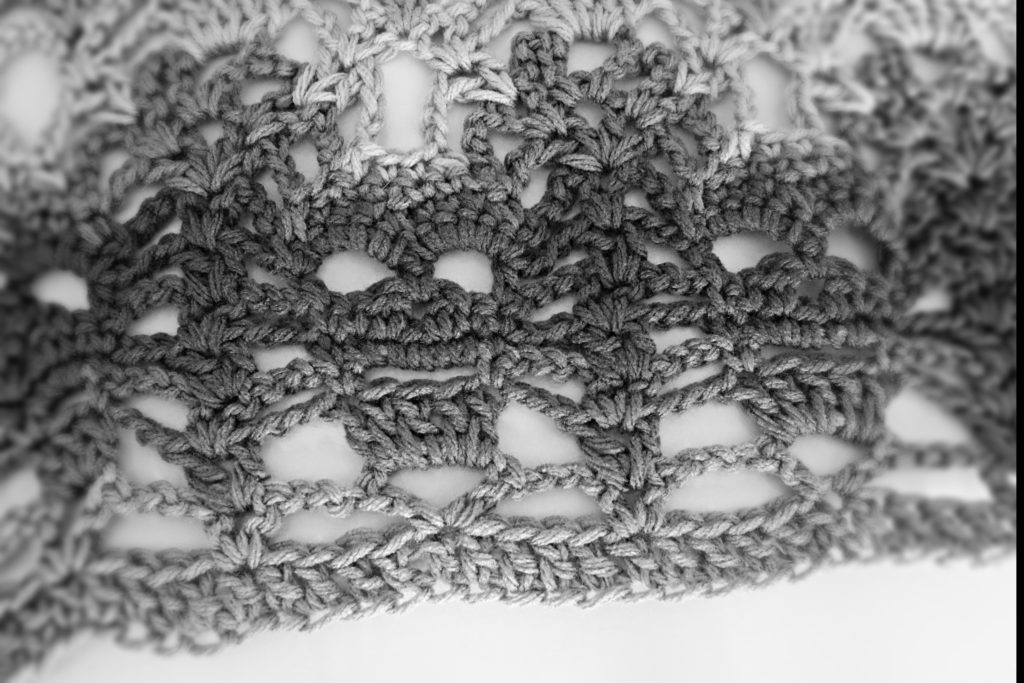 Disclaimer: I use affiliate links. Which means that if you click on one of the product links and make a purchase, I will receive a small commission at no extra cost to you. Thank you for supporting this Blog and YouTube channel!
For tutorial purposes I crocheted this shawl once to learn the pattern and once to film the pattern. For my fist one I went through the repeats 2 times. Then for filming I went through 1 time. ( I did place a stitch marker to rip it out and do the repeats again after filming, did you catch it in the video? Let me know in the comments below) You can see the stole size differences in the photo below.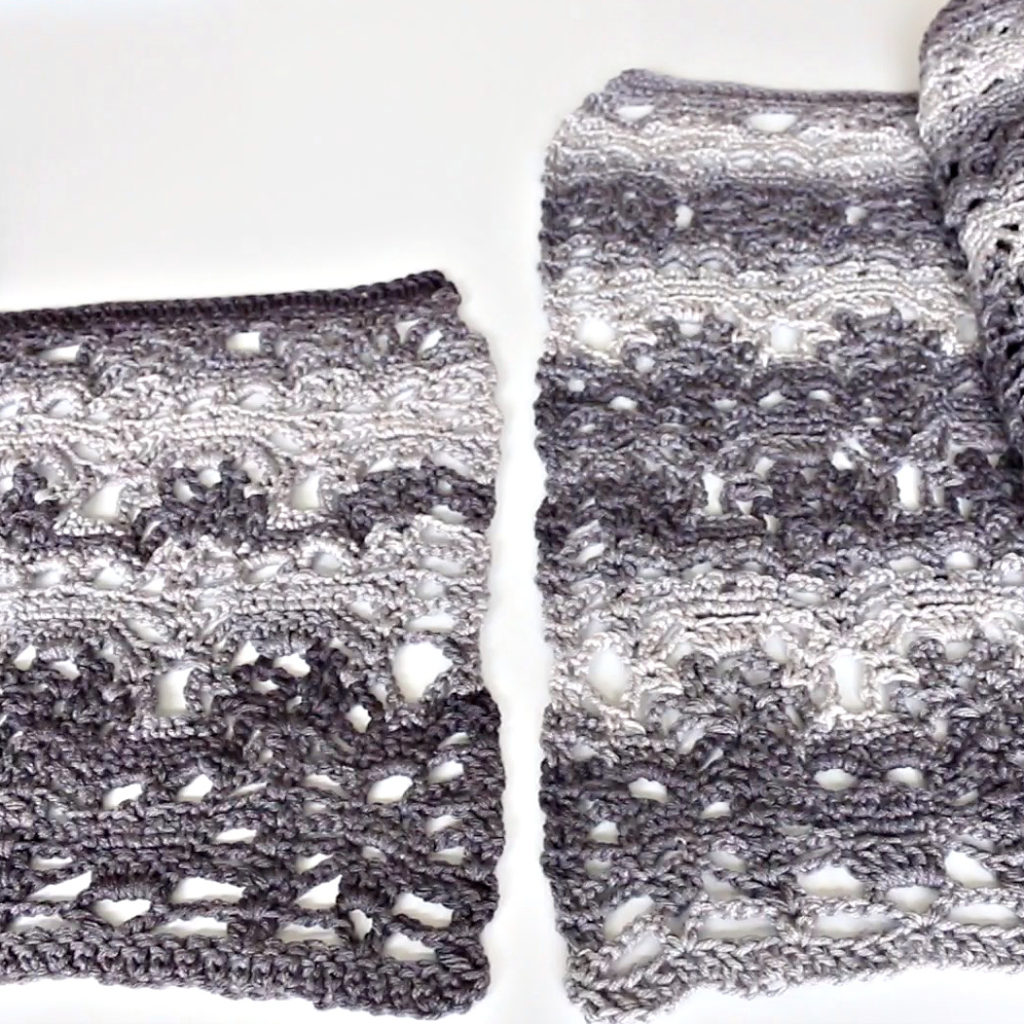 I used 3 skeins of Red Heart Super saver Ombre in color way Anthracite.This was for two repeats of 8-23. What yarn and color will you choose? I also used the recommended H 5.00mm crochet hook. My stole is 27 inches wide and 76 inches long.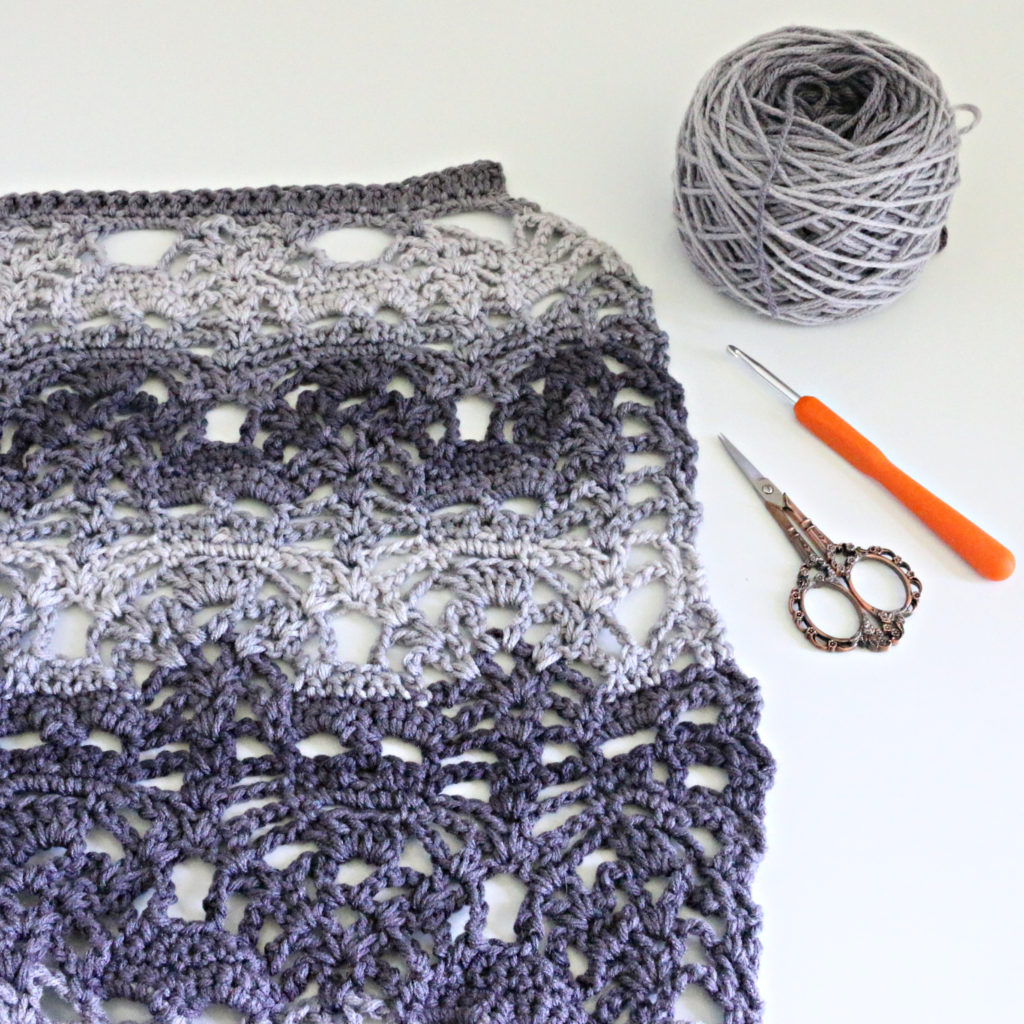 Thank you for watching, commenting, the visit here and subscribing to my channel! – Jonna