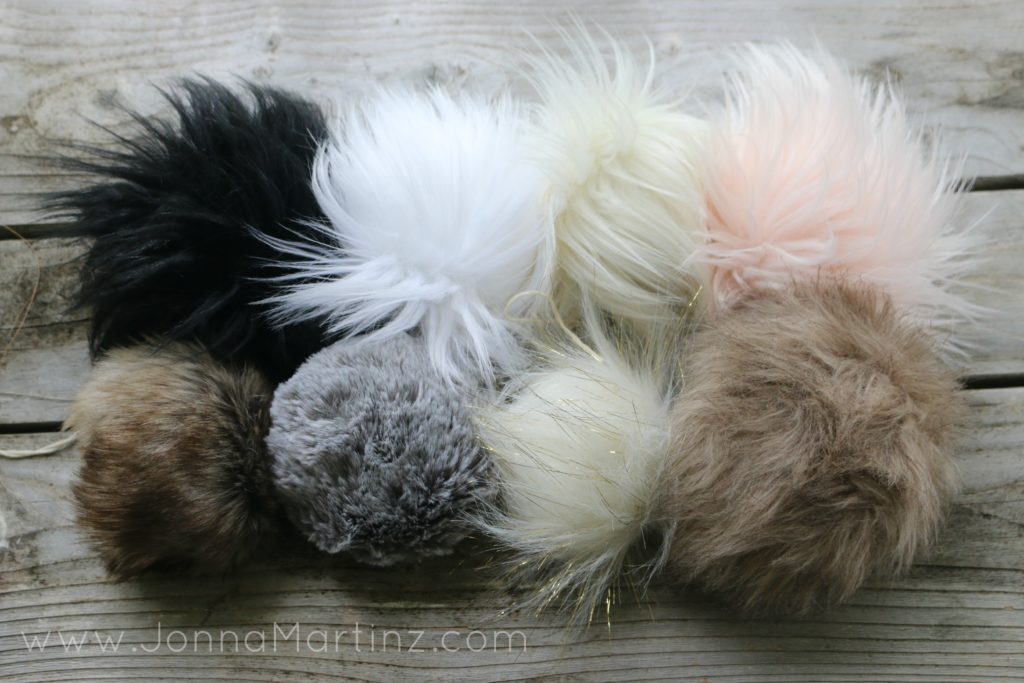 Hello Everyone! So I have not done a DIY (do it yourself) tutorial in a very long time. I just didn't have the desire. Well I had a craft fair and I wanted pom poms. Faux fur ones. I looked, but being a professional procrastinator I did not even have time to have some shipped, so I ran to the craft store.
I got some faux fur but I didn't know how wide to get it so I asked for an 1/8th of a yard. Well that was not quite wide enough and the Pom Poms were coming out small…. So I did some research and found out 6 inches was the magic number for my sized pom poms!
Here is MY TUTORIAL
They are so much fun to make and really quite fast. Though I will warn you, They make quite a mess!! Have the vac ready! Even my cloths looked like I could grew a coat!
For Materials: I used 6 inches wide of faux fur. Because the material comes in sometimes as much as 50 inches you get tons of pom poms! Scissors, needle, strong thread,(I used indoor outdoor upholstery thread) and a bit of stuffing.
If you liked this DIY video please let me know buy leaving a comment! I'll occasionally brake up the crochet with some quick little videos.
Thank you for the visit!
Jonna
Disclaimer: I use affiliate links. Which means that if you click on one of the product links and make a purchase, I will receive a small commission at no extra cost to you. Thank you for supporting this Blog and YouTube channel!