Hello Everyone!
This kids scarf was so much fun I decided to make a wider and longer adult version with Caron Cakes "Faerie Cake".
Kids scarf pattern is HERE
Disclaimer: I use affiliate links. Which means that if you click on one of the product links and make a purchase, I will receive a small commission at no extra cost to you. Thank you for supporting this Blog and YouTube channel!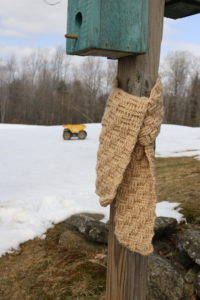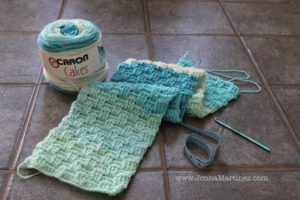 For the kids scarf I used Red Heart super saver yarn. Using a J-10 (6.00mm) crochet hook my scarf came out 5 inches wide and I crochet it about 50 inches long. Make sure to watch my tutorial on it if you haven't.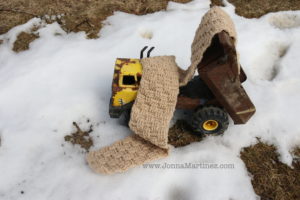 Now here is the quick pattern for the adult scarf.
Adult Scarf
Materials: 2 Caron Cakes 383 Yards 200g, J-10 (6.00mm) hook, Scissors, Yarn needle to weave in ends
Abbreviations:
dc = double crochet
sts = Stitches
ch = chain
fpdc = front post double crochet
bpdc = back post double crochet
hdc = half double crochet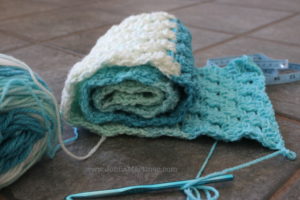 To begin:
Ch 31.
Row 1: dc into 4th ch from hook and into each stitch across; turn – 29st ch at beginning counts as a stitch.
Row 2 & 3: ch 2, *fpdc 3 st, bpdc 3 st* repeat across ending with 3 fpdc then hdc into beginning ch.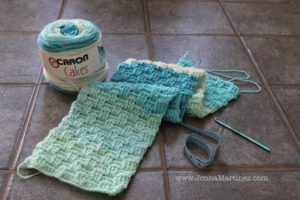 Row 4 & 5: ch 2, *bpdc 3 st, fpdc 3 st* repeat across ending with 3 bpdc then hdc into ch 2.
Repeat Rows 2-5 until your scarf measures 60-65″ from beg. fasten off.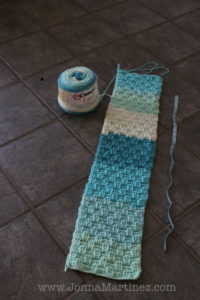 For more clarification make sure to watch my tutorial! I hope you have fun making this kids scarf or the adult scarf!
Thank you for the visit!
I hope you're having a lovely crochet day,
Jonna